Fire Alarm Security Cables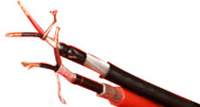 We have the expertise in designing an industrially verified assortment of fire alarm security cables that are specialized in terms of usage. Serving the demands of several industries and sectors, these fire alarm cable are sure to be used for various security purposes. We also customize this range for our clients at the specifications given by them.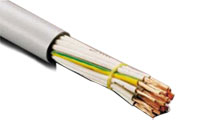 Our gamut of fire alarm security cable entails a premium quality range of monitor signal cable that are highly acclaimed for significant degree of stretch and bend and fire retardant properties. Widely used in high security equipments, these cables are suitable for long durations as they can withstand high temperature. These monitor signal cables can be availed in different lengths and sizes.
---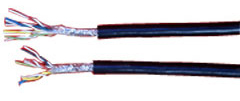 The highly stretchable and bendable range of multi pair signal cable offered by us is majorly used in high security equipments. Offered in different lengths and sizes, these cables possess the following features:
Withstand high temperature
Fire retardant
Effective in long duration use